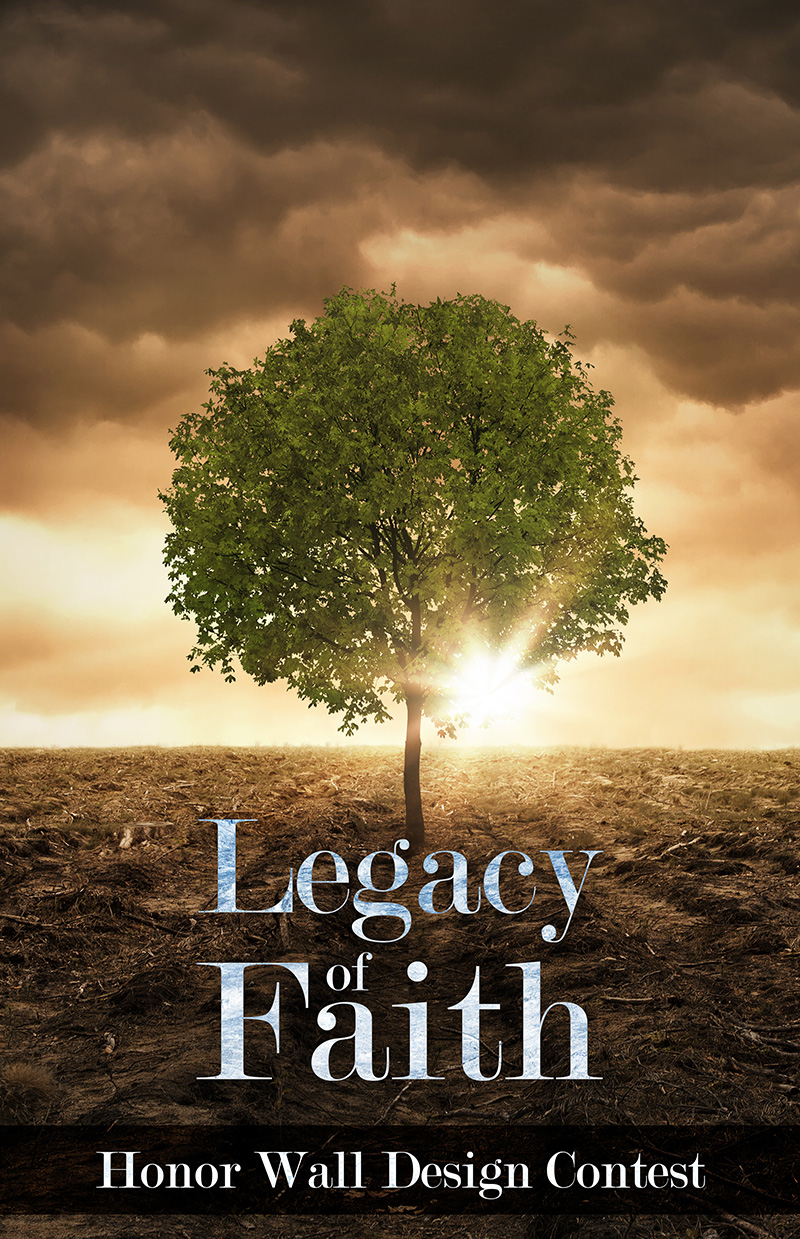 In 2022, we established the Legacy of Faith at the Center for Spiritual Living in the Heart of Las Cruces. Members of the Legacy are those who have demonstrated a giving consciousness by naming the Center in their estate plans. To commemorate those generous donors, we will install a Faith Wall in the Center. We would like YOU to help us come up with the visual concept!
You will submit a rough sketch with an explanation of your vision. The sketch will roughly convey the appearance and dynamics of this prominent and important Faith Wall. Should it be a tree, where names are written in calligraphy on the branches? A colorful plaque, perhaps? Or how about a mural?  Should it be a knitted tree, aka: yarn bombing? Or how about a B&W collage of CSL happenings over the years, with named call-outs?
As special as the Legacy of Faith is and will be to the Center, we want the acknowledgement of planned donors to be nearly as impressive!
Submit your single (or multiple ideas) to the office by January 29th, and we will put it to the congregation to pick the top 3 overall winners. The Legacy Committee and the Board of Trustees will then make the final selection and see that it gets executed according to your unique vision.  If YOURS is the winner, being the most feasible and the most appealing Faith Wall design, your signature will be on the Wall when it's done. And that's not all. You will be honored at the first annual Legacy of Faith Donor Dinner. Then there's the satisfaction of being creative and recognized by your peers. So put some thought into this and let us see what you've come up with. Let your imagination run wild! Ernest Holmes would be proud of you.
Submissions by Sunday January 29th
Congregation Votes on February 5th
Final Selection on February 15th
Installation by April 1st, 2023
Submissions can be emailed to csllascruces@csllascruces.org or dropped off to the CSL office during business hours or on Sunday service time or mail to: 575 N Main Las Cruces 88001. Make sure you have clearly identified your name and contact information.