Creating a World that Works for Everyone

Honoring Life
With God expressing It's love and creativity through us, we honor all life including all who walk through our doors. We have a community commitment that we live by which says that we treat each other "lovingly, gently and with respect" and we bring this commitment to all we do.
"When Life created us It gave us two great endowments of God: love and creativity. Love, so that we may have confidence in life, a sense of security and peace and joy in living; creativity so that we can express ourselves individually." - The Essential Ernest Holmes" pg. 44, Ernest Holmes
"What is God? The eternal One Life underneath all the forms of life. What is love? To feel the presence of that One Life deep within yourself and within all creatures. To be it. Therefore, all love is the love of God." - Eckhart Tolle  "The Power of Now" pg. 129

Celebrate Oneness
Our Center is an inclusive spiritual community welcoming all people of all ages and faiths, gender expressions, sexual orientation, race and ethnicity, and abilities.
Wherever you are on your spiritual journey, you are welcome here. Drop in any time we are open!
"A mystic sees beyond the illusion of separateness into the intricate web of life in which all things are expressions of a single Whole. You can call this web "God, the Tao, the Great Spirit, the Infinite Mystery, Mother or Father" but it can be known only as love." - Jean Borysenko

Nurture Our Souls
As we nurture our souls, that nurturing and care manifests outwardly in our lives. Our Center provides spiritual food to nurture your soul in a wide variety of forms from Sunday Celebrations with inspirational talks, to individual spiritual counseling and prayer/treatment, to classes, book studies, workshops and more.
"My body is the temple of the living God. It is Spiritual Substance. Since God is my life and God is eternal, my life is eternal. I cannot be separated from God, from Good, from Perfection. The supreme Ruler, omnipresent, exists at the center of my thought, and has the power to make all things new." - 365 Science of Mind" pg. 187, Ernest Holmes
Welcome to Center for Spiritual Living Las Cruces
Services are available via Zoom! Please use the link below.
Join Zoom Meeting
https://us02web.zoom.us/j/83957733739?pwd=TXkxZnNxOE1MSXB4Q1FJRmFzWVBoZz09
Meeting ID: 839 5773 3739
Passcode: 88001
If using telephone for audio only:
One tap mobile
+16699009128,,83957733739#,,,,*88001# US (San Jose)
+12532158782,,83957733739#,,,,*88001# US (Tacoma)
Dial by your location
+1 669 900 9128 US (San Jose)
+1 253 215 8782 US (Tacoma)
+1 346 248 7799 US (Houston)
Meeting ID: 839 5773 3739
Passcode: 88001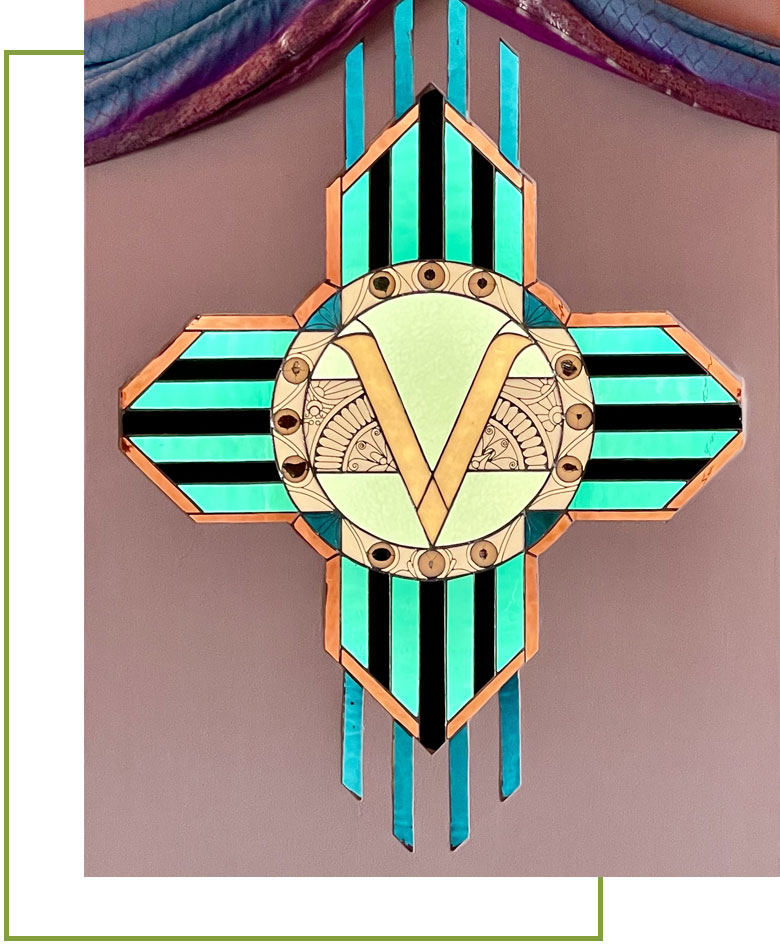 Our Own Soul, Our Own Destiny
What We Believe
We believe in God, the Living Spirit Almighty; one, indestructible, absolute, and self-existent Cause. This One manifests itself in and through all creation, but is not absorbed by its creation. The manifest universe is the body of God; it is the logical and necessary outcome of the infinite self-knowingness of God. We believe in the incarnation of the Spirit in all, and that we are all incarnations of the One Spirit. We believe in the eternality, the immortality, and the continuity of the individual soul, forever and ever expanding. We believe that the Kingdom of Heaven is within us and that we experience this Kingdom to the degree that we become conscious of it. We believe the ultimate goal of life to be a complete emancipation from all discord of every nature, and that this goal is sure to be attained by all.
Learn more about our mission here...
Originally written by Ernest Holmes as "What I Believe," and published in the first issue of Science of Mind Magazine, October 1927.